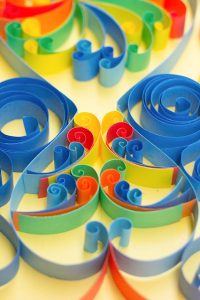 East Forest Park Branch
Wednesday August 7 | 5:30 – 7:30 PM | Adults
Now is your chance to learn the craft of paper quilling. Library staff Delphine Williams will provide basic instruction on how to roll specially prepared paper into paper quill designs. Participants will be able to create a hand designed card.
Register
All materials will be provided compliments of the Friends of the Library. No experience necessary. Adults 18+