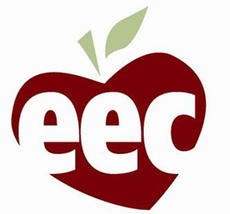 The Early Childhood Resource Center (ECRC) is funded by the Massachusetts Department of Early Education and Care (DECC). The ECRC consists of books and other resources especially appropriate for teachers and caregivers working with young children. The only thing you need to borrow these resources is a library card! Resources are available through interlibrary loan and can be sent to whichever C/WMARS library is closest to you.
About the DEEC
The Massachusetts Department of Early Education and Care (DEEC) was created in 2005 in an effort to better focus state resources on young children in need of high-quality childcare and early education opportunities. The DEEC focuses on supporting both families and early childhood care providers in order to meet this goal. There are three ECRC's spread throughout Massachusetts. The other two are:
Ellison Die Machine
Our Ellison Die Machine allows precision cutting of capital and lowercase letters, numbers, and 17 shapes, including an apple, a snowflake, and a butterfly. Download this pdf file for a full list of available shapes.
If you would like to use the Ellison Die machine, please call 263-6828 ext. 201 to make an appointment. Appointments must be made at least 24 hours in advance. Weekend appointments are available. You must provide your own paper (construction paper is appropriate). When you arrive, a staff person will demonstrate how to use the machine and will ask that you sign a liability waiver. You can then use whatever shapes we have and cut whatever you need.
Contact Us
Have a question about the ECRC?
Contact us at:
Central Library
220 State Street
Springfield MA 01103
413-263-6828 x 201