Don't know what to read next?
Your Next Great Story
is a new service designed to connect you with suggested books (ebooks, audiobooks, and print), television shows, and movies based on your preferences. Just fill out a quick form and we will send you a customized list by mail, email, or you can pick it up in person at
your local library
.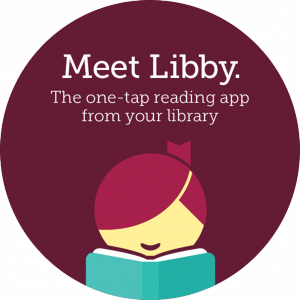 Libby, by Overdrive – Get the super-easy to use Libby app for your phone or tablet! Borrow eBooks and audio books instantly and for free. Quick Guide to Libby
Overdrive – Through the free service Overdrive, the C/WMARS digital catalog offers eBooks, audiobooks and video that you can download to your Android, Apple, Kindle or Nook. Quick Guide to Overdrive
Book Groups
---

Cure your mid-week blues with a lively book discussion. | Adults