Hours
Directions
Contact Us
Holidays
Computers
Community Room
About
Sixteen Acres – 1187 Parker Street – Springfield MA 01129
MON
TUE
WED
THU
FRI
SAT
SUN
1—5
1—8
1—5
10—5
1—5
11—3
Closed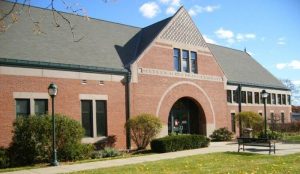 1187 Parker Street
Springfield MA 01129
Parking: The library has ample free parking and is handicapped accessible.
PVTA Bus Routes: B17
413-263-6858
Manager: Reggie Wilson
Supervisor: Lori Chasen
The Sixteen Acres Branch will be closed for the following holidays:
The libraries will be closed on the following 2018 / 2019 holidays:
January 1, 2019 (Tuesday)
New Year's Day
January 21, 2019 (Monday)
Martin Luther King, Jr. Day
February 18, 2019 (Monday)
Presidents' Day
April 15, 2019 (Monday)
Patriot's Day (MA holiday)
April 21, 2019 (Sunday)
Easter: Central Library closed
May 27, 2019 (Monday)
Memorial Day
July 4, 2019 (Thursday)
Independence Day
September 2, 2019 (Monday)
Labor Day
October 14, 2019 (Monday)
Columbus Day
November 11, 2019 (Monday)
Veterans Day
November 27, 2019 (Wednesday)
Thanksgiving Eve: All libraries close at 5 pm
November 28, 2019 (Thursday)
Thanksgiving Day
December 24, 2019 (Tuesday)
Christmas Eve
December 25, 2019 (Wednesday)
Christmas Day
December 31, 2019
(Tuesday)
New Year's Eve: All libraries close at 5 pm
For children:
two internet computers, one computer with pre-loaded games. Each session lasts 30 minutes. Children may have two sessions per day.
For adults: four internet stations with 30-minute sessions. Quiet study room has four additional computer stations, also with 30-minute sessions. Headphones are not provided. Earbuds are available at the Circulation desk for $1.
Fax Service: Fax service is available. There is a $1 per job charge for a traditional fax. We cannot receive faxes. There is no charge to scan your document to an email address, USB, tablet or smartphone.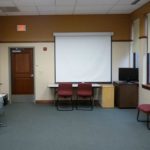 To promote neighborhood culture and development, the library makes its community room available for educational, social service, and other organizations. Visit the Meeting Room page for information about booking the Community Room, to review our meeting room rules and policies, and submit a meeting room request.

The Sixteen Acres Library was first opened in 1966. A much needed addition was built and the newly remodeled library opened in June of 2000.

Branch News
---
MassLive highlights Springfield kids' summer reading totals so far – join our Summer Reading Club to contribute!
0 comments
Parents! You have the power to jumpstart your baby's development!
0 comments
Branch programs
---

Sixteen Acres Branch Friday November 15 | 3:30 – 4:30 PM | Ages 9-12 Show off your artistic ability with food! Decorate a cupcake, and then you'll be able to eat it! Ages 9-12 welcome!
0 comments