Hours
Directions
Contact Us
Holidays
Computers
Community Room
About
Brightwood Branch – 359 Plainfield Street – Springfield MA 01107
MON
TUE
WED
THU
FRI
SAT
SUN
Services
9-5
9-5
10-6
9-5
9-5
Closed
Closed
Curbside
2-5
2-5
2-6
2-5
2-5
Closed
Closed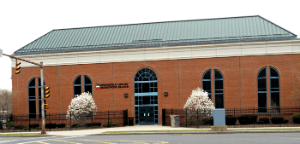 359 Plainfield Street
Springfield MA 01107
Parking: Free parking is available in the lot shared by the Library and Chestnut Accelerated Middle School. On-street parking is also available. The Children's area is on the right.
PVTA Bus Route: B4
---
413-263-6805
Manager: David Meeks
Supervisor: Haydee Hodis
The Brightwood Branch will be closed for the following holidays:
The libraries will be closed on the following dates for holidays:
December 24, 2020 (Thursday)
Christmas Eve
December 25, 2020 (Friday)
Christmas Day
December 26, 2020 (Saturday)
Day After Christmas
December 31, 2020 (Thursday)
New Year's Eve: All libraries close at 5 pm
January 1, 2021 (Friday)
New Year's Day
January 2, 2021 (Saturday)
Day After New Year's
January 18, 2021 (Monday)
Martin Luther King, Jr. Day
February 15, 2021 (Monday)
Presidents' Day
April 4, 2021 (Sunday)
Easter: Central Library closed
April 19, 2021 (Monday)
Patriot's Day (MA holiday)
May 31, 2021 (Monday)
Memorial Day
July 4, 2021 (Sunday)
Independence Day
July 5, 2021 (Monday)
Independence Day (Observed)
September 6, 2021 (Monday)
Labor Day
October 11, 2021 (Monday)
Columbus Day
November 11, 2021 (Thursday)
Veterans Day
November 24, 2021 (Wednesday)
Thanksgiving Eve: All libraries close at 5 pm
November 25, 2021 (Thursday)
Thanksgiving Day
December 24, 2021 (Friday)
Christmas Eve
December 25, 2021 (Saturday)
Christmas Day
December 31, 2021 (Friday)
New Year's Eve: All libraries close at 5 pm
Computers: Eight internet computers, two computers with preloaded games. Each session lasts 30 minutes. Children may have two sessions per day. Headphones are not provided. Earbuds are available at the Circulation desk for $1.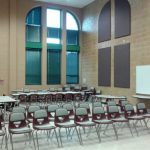 To promote neighborhood culture and development, the library makes its community room available for educational, social service, and other organizations. The library also hosts community events such as musical performances, puppet shows, readings by authors, and exhibitions by illustrators and other artists. Visit the Meeting Room page for information about booking the Community Room, to review our meeting room rules and policies, and submit a meeting room request.

The beautiful Brightwood Branch Library is located in the heart of the Brightwood section of Springfield. The library is situated in the Chestnut Accelerated Middle School building across the street from the Benjamin Ramos Health Center.
Through its Collections and Services, the Brightwood Branch Library provides for the informational, educational, and leisure needs of the community.
Do you know how the Brightwood area got its name? Josiah Gilbert Holland (born in Belchertown, MA in 1819), doctor, author, poet, and early editor of The Springfield Republican, wrote his second narrative poem titled "Kathrina," in 1867 while staying at his new home in the north end of Springfield. He called his beautiful home ("painted a glowing Venetian red") Brightwood, and the name was soon applied to the whole section of the city. Interestingly J.G. Holland married Elizabeth Chapin, a good friend of Amherst poet Emily Dickinson. Mr. Holland died in New York City in 1881 and is buried in the Springfield Cemetery; his bronze profile wrought by Augustus Saint-Gaudens adorns his cemetery monument.
Branch News
---
Effective immediately, during open hours, Library and Elder Affairs staff will be available by phone to assist those eligible Springfield residents who do not have access to technology to book their vaccine appointments. 
Branch Programs
---

A workshop to help teens recognize signs of mental health distress in themselves and others. | Teens

Enjoy this wonderful storytime about gardening and growing for ages 0-5. | Children

Join us Tuesdays in May to read books, sing songs, and do lap bounces together over Zoom. | Babies and Toddlers

A series on basic gardening practices designed to help novice and experienced gardeners alike. | Adults

April is Poetry month! Here are some ways you can celebrate.

Take and make activities for children and families in April – pick up curbside while supplies last.

Meet other LGBTQIA+ or allied teens from Springfield and beyond. | Teens

Join us for the 7th annual My Beloved Springfield women's leadership event. | Adults and Teens

Join other Springfield Teens for fun and games! | Teens

Art journal your feelings with monthly prompts and online sessions. | Teens

Drop in online for help with family history, for beginners and experts alike.

Play along with other ukulele enthusiasts online, in a fun and relaxed atmosphere. | Teens and Adults

Grab some needles and yarn, then come join us! Newcomers always welcome. | Adults

Join our Any Book Club and share your recent reads. | Adults