Hours
Directions
Contact Us
Holidays
Computers
About
Library Express at Pine Point – 204 Boston Road – Springfield MA 01119

MON
TUE
WED
THU
FRI
SAT
SUN
1-5
Closed
1-6
Closed
1-5
Closed
Closed
204 Boston Post Road
Springfield MA 01109
Parking: Free parking is available in the lot adjacent to the building.
Book Drop: Located to the right of the main entrance, facing the parking lot.
PVTA Bus Route: B7
---
413-263-6855
Manager: David Meeks

The Library Express at Pine Point Branch will be closed for the following holidays:
The libraries will be closed on the following dates for holidays:
January 1, 2021 (Friday)
New Year's Day
January 2, 2021 (Saturday)
Day After New Year's
January 18, 2021 (Monday)
Martin Luther King, Jr. Day
February 15, 2021 (Monday)
Presidents' Day
April 4, 2021 (Sunday)
Easter: Central Library closed
April 19, 2021 (Monday)
Patriot's Day (MA holiday)
May 31, 2021 (Monday)
Memorial Day
June 18, 2021 (Friday)
Juneteenth (Observed)
June 19, 2021 (Saturday)
Juneteenth
July 4, 2021 (Sunday)
Independence Day
July 5, 2021 (Monday)
Independence Day (Observed)
September 6, 2021 (Monday)
Labor Day
October 11, 2021 (Monday)
Columbus Day
November 11, 2021 (Thursday)
Veterans Day
November 24, 2021 (Wednesday)
Thanksgiving Eve: All libraries close at 5 pm
November 25, 2021 (Thursday)
Thanksgiving Day
December 24, 2021 (Friday)
Christmas Eve
December 25, 2021 (Saturday)
Christmas Day
December 31, 2021 (Friday)
New Year's Day (Observed)
January 1, 2022 (Saturday)
New Year's Day
Computers: Six internet computers are available. All users may have two half-hour sessions per day. Headphones are not provided. Earbuds are available at the Circulation desk for $1.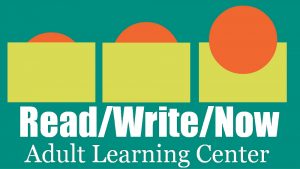 The purpose of Read/Write/Now is to help adults living in the greater Springfield area to achieve their basic education goals as family members, workers and community members. We provide an adult basic education program at no cost to participants. Our program promotes self-directed learning by recognizing and valuing the strengths and knowledge that adults bring to learning.
---
Branch News
---
Applications are now open for women, teen girls, and women-identified people interested in an introduction to writing and performing inviting, exciting, and inspiring poetry. Join this master class with Springfield's Poet Laureate, Magdalena Gómez.
Branch Programs
---

Join a master class with Springfield's Poet Laureate, Magdalena Gómez, for an introduction to writing and performing poetry! | Teens and Adults