C/WMARS stands for Central/Western Massachusetts Automated Resource Sharing. The Libraries in the C/WMARS network, including the Springfield City Library, share library items with each other.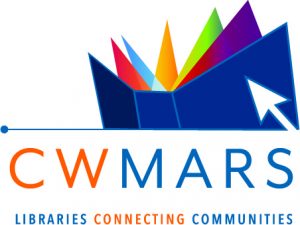 How long you can borrow items:
1 week – Movies, Magazines, Video Games
2 weeks – New Adult Books
3 weeks – All other library materials
Audio-Visual Material Check Out Limits:
(applies to Springfield City Library items)
3 Video Games
8 Each of DVDs and CDs
C/WMARS Network Check Out Limits:
20 Total DVDs/CDs/Video Games
50 Items checked out on your card
20 Holds (items you've requested)
Renewals
If you'd like to borrow your item for longer, you can request to Renew your item. You get one renewal, meaning you can borrow the item for another 1-3 weeks depending on the item type.
Springfield City Library Overdue Fines
If you return Springfield City Library items past the due date, you will be fined 10 cents per day per item, up to a maximum of $3 per item. This rule applies to all borrowers age 12 and older. Other C/WMARS libraries may charge up to $1/day for DVDs and Video Games.
Interlibrary Loans (from non-C/WMARS libraries)
$1 a day per item, up to a maximum of $30 per item, plus all fees charged by the lending library.