ONLINE ON ZOOM
Wednesday, June 9 | 5:00 – 6:30 pm | Adults

Did you know that there are several organizations in Western Mass that provide free guidance to people who want to start or grow a small business?
Join the library and Valley Venture Mentors for this panel presentation with representatives of six local groups that specialize in assisting current and future small business owners.
A detailed resource guide will be shared with everyone who attends.
Register at the Valley Venture Mentors link – choose the June 9 date.
Presented in partnership with: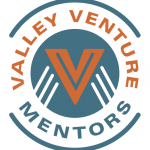 Valley Venture Mentors
Presenters include: