SUMMER READING CLUB CHALLENGE
June 21 – August 27 | All Ages
This summer, join our Discover Your Summer Reading Club to read and get rewards, enter raffles for prizes, and more! Click the button below to learn more.
Learn About Summer Reading Club!
Discover Your Summer: Drop-In Crafts!
June 14 & 28, July 12 & 26, August 9, 16, & 30 | Open Hours | Teens
Stop into the Central Library every other Tuesday between June 14 to Aug 30, to see what creative project is waiting for you.
At the following library locations: Central Library
Discover Your Summer: Crafts & Scavenger Hunts!
All Summer Long | Open Hours | All Ages
Check with your local library branch to see what activities, crafts, and scavenger hunts they have going on that week! Available while supplies last.
Summer reading Challenge accepted!
3rd Wednesday of the Month: July 20, August 17
3:00-4:30 PM | All Ages
The Summer Reading Challenge is on! Join us for a monthly meet-up to enjoy some snacks and chat about the books that we're reading – and what we're excited to read next!
At the following library locations: East Forest Park Branch
How Many? How much? How heavy?
June 21 – August 27th | Open Hours | All Ages
Using your best guesses, guess how many, or how much, or how heavy are the items in our Guessing Jar. Twice a month there will be a new jar. Closest guess wins a small prize.
At the following library locations: Indian Orchard Branch
summer reading celebration!
Thursday, July 7th | 1-2 PM at Brightwood | 3-5 PM at East Springfield
Children & Families
Celebrate Summer Reading! Performer Tom Sieling will keep your toes tapping with an "ocean-full" of songs guaranteed to entertain the whole family. Come join the fun! Refreshments provided.
At the following library locations: Brightwood Branch & East Springfield Brach
Summer Feeding = Summer Reading
Monday through Friday: June 27 – August 26th | All Ages Up to 18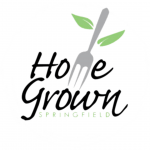 Visit the library locations listed below for special activities, like gardening programs, food trucks visits, as well as delicious nutritious lunches for kids up to age 18!
For more information go to: www.homegrownspringfield.org