Sixteen Acres Branch
Third Tuesday of the month | 6:30-7:30 PM | Adults 18+
Join this long-running book group of reading enthusiasts! Newcomers welcome. The group reads mostly contemporary novels, although occasionally historical fiction, adventures, and some non-fiction. The book club members jointly choose upcoming books. Check below for this month's book! No registration required, just drop by.
Upcoming Selections: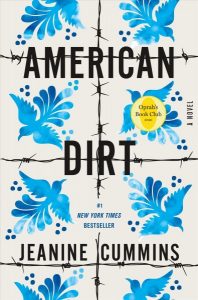 June 21 – American Dirt
by Jeanine Cummins – (2020) fiction
Lydia Quixano Perez lives in the Mexican city of Acapulco. She runs a bookstore. She has a son, Luca, the love of her life, and a wonderful husband who is a journalist. And while there are cracks beginning to show in Acapulco because of the drug cartels, her life is, by and large, fairly comfortable. Even though she knows they'll never sell, Lydia stocks some of her all-time favorite books in her store. And then one day a man enters the shop to browse and comes up to the register with four books he would like to buy-two of them her favorites. Javier is erudite. He is charming. And, unbeknownst to Lydia, he is the jefe of the newest drug cartel that has gruesomely taken over the city.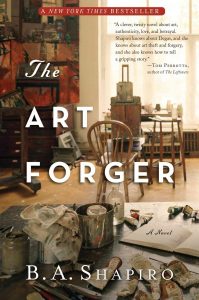 July 19 – The Art Forger
by Barbara A. Shapiro – (2012) fiction
On March 18, 1990, thirteen works of art worth today over $500 million were stolen from the Isabella Stewart Gardner Museum in Boston. It remains the largest unsolved art heist in history, and Claire Roth, a struggling young artist, is about to discover that there's more to this crime than meets the eye.