Sixteen Acres Branch
One Tuesday a month (See upcoming dates below) | 6:30-7:30 PM | Adults 18+
Join this long-running book group of reading enthusiasts! Newcomers welcome. The group reads mostly contemporary novels, although occasionally historical fiction, adventures, and some non-fiction. The book club members jointly choose upcoming books. Check below for this month's book! No registration required, just drop by.
Upcoming Selections: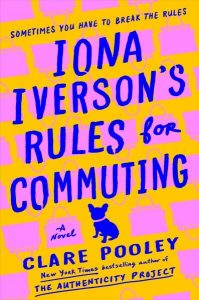 September 20 – Iona Iverson's Rules for Commuting
by Clare Pooley – (2022) fiction
Every day Iona, a larger-than-life magazine advice columnist, travels the ten stops from Hampton Court to Waterloo Station by train, accompanied by her dog, Lulu. Every day she sees the same people, whom she knows only by nickname: Impossibly-Pretty-Bookworm and Terribly-Lonely-Teenager. Of course, they never speak. Seasoned commuters never do. Then one morning, a man on her commute chokes on a grape right in front of her, only to be saved by a nurse performing the Heimlich maneuver.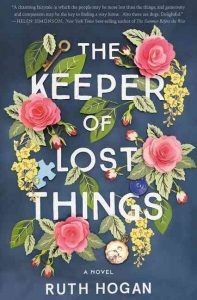 October 18 – The Keeper of Lost Things
by Ruth Hogan – (2017) fiction
Anthony Peardew is the keeper of lost things. Forty years ago, he carelessly lost a keepsake from his beloved fiancée, Therese. That very same day, she died unexpectedly. Brokenhearted, Anthony sought consolation in rescuing lost objects—the things others have dropped, misplaced, or accidentally left behind—and writing stories about them.