Nathan Bills Bar and Restaurant
First Wednesday of the month | 6:00-7:30 PM | Adults
Join a lively discussion with other book lovers, and bring your favorite brew too!
Copies of the book will be available at the Forest Park Branch Library, and often are available via Hoopla with a Springfield City Library card too. If Hoopla is new to you, check out this tutorial.
Please email Chelsea Bell at cbell@springfieldlibrary.org if you have any questions.
Upcoming Selections: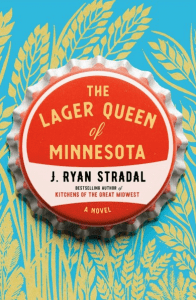 February 1
The Lager Queen of Minnesota
by J. Ryan Stradal – (2019) fiction
A family is split when their father leaves the inheritance entirely to Helen, his younger daughter. Despite baking award-winning pies at the local nursing home, her older sister, Edith, struggles to make what most people would call a living. With the proceeds from the farm Helen builds one of the most successful light breweries in the country. Edith's granddaughter, Diana, grows up knowing that the real world requires a tougher constitution than her grandmother possesses. She earns a shot at learning the IPA business from the ground up. Will that change their fortunes forever, and perhaps reunite her splintered family?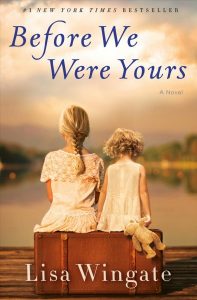 March 1
Before We Were Yours
by Lisa Wingate – (2017) fiction
Memphis, Tennessee, 1936. The five Foss children find their lives changed forever when their parents leave them alone on the family shantyboat one stormy night. Rill Foss, just twelve years old, must protect her four younger siblings as they are wrenched from their home on the Mississippi and thrown into the care of the infamous Georgia Tann, director of the Tennessee Children's Home Society. South Carolina, Present Day. Avery Stafford has lived a charmed life. Loving daughter to her father, a U.S. Senator, she has a promising career as an assistant D.A. in Baltimore and is engaged to her best friend. But when Avery comes home to help her father weather a health crisis and a political attack, a chance encounter with a stranger leaves her deeply shaken.