Nathan Bills Bar and Restaurant
First Wednesday of the month | 6:00-7:30 PM | Adults
Join a lively discussion with other book lovers, and bring your favorite brew too!
Copies of the book will be available at the Forest Park Branch Library, and often are available via Hoopla with a Springfield City Library card too. If Hoopla is new to you, check out this tutorial.
Please email Jenkins Lumpkin at jlumpkin@springfieldlibrary.org if you have any questions.
Upcoming Selections: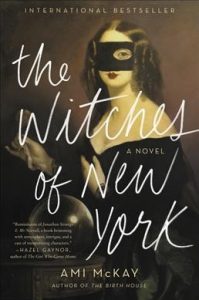 October 5
The Witches of New York: A Novel
by Ami McKay – (2017) fiction
In 1880s New York, Beatrice, unaware of her spiritual gifts, applies for a job at a teashop for female occultists run by Adelaide Thom and Eleanor St. Clair and with their help, she faces down the dark forces lurking in the city.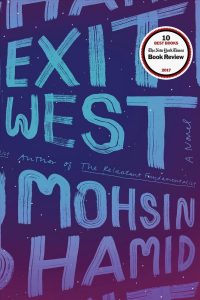 November 2
Exit West
by Mohsin Hamid – (2017) fiction
In a country teetering on the brink of civil war, two young people meet–sensual, fiercely independent Nadia and gentle, restrained Saeed. They embark on a furtive love affair, thrust into premature intimacy by the unrest roiling their city. When it explodes, turning familiar streets into a patchwork of checkpoints and bomb blasts, they begin to hear whispers about doors–doors that can whisk people far away, if perilously and for a price.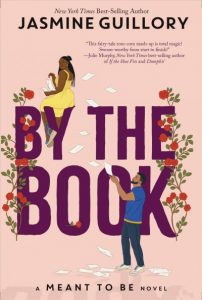 December 7
By the Book
by Jasmine Guillory – (2022) fiction
Isabelle is completely lost. When she first began her career in publishing right out of college, she did not expect to be twenty-five, living at home, still an editorial assistant, and the only Black employee at her publishing house. Overworked and underpaid, constantly torn between speaking up or stifling herself, Izzy thinks there must be more to this publishing life. So when she overhears her boss complaining about a beastly high-profile author who has failed to deliver his long-awaited manuscript, Isabelle sees an opportunity to finally get the promotion she deserves.