Central Library, Rotunda
Sunday September 22 | 2:00 – 3:00 PM | All Ages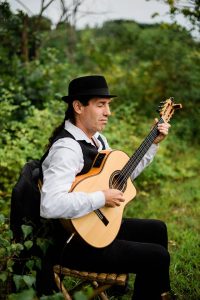 Back by popular demand is award winning composer and guitarist Tony Silva performing the music of Spain. From colorful tarantellas to passionate flamenco, Mr. Silva covers it all in a diverse, educational, and thrilling program of great Spanish guitar music. Free attendance raffle available to all who stay for the concert.
Funding provided by the Friends of the Library and the Massachusetts Cultural Council. All ages.