SPRINGFIELD, MA — The Springfield City Library joins many organizations across the country, including The American Library Association (ALA) and the W.K. Kellogg Foundation, in observing the 2021 National Day of Racial Healing on Tuesday, Jan. 19. On this day, thousands will celebrate our common humanity and take collective action toward a more just and equitable world.
The day was established in 2017 by leaders across the United States who wanted to have a day to take action together.  It is a day where people of all ages can come together to (adapted from healourcommunities.org):
Find ways to reinforce and honor our common humanity and create space to celebrate the distinct differences that make our communities vibrant.
Acknowledge that there are still deep racial divisions in America that must be overcome and healed, and
Commit to engaging people from all racial, ethnic, religious and identity groups in genuine efforts to increase understanding, communication, caring and respect for one another.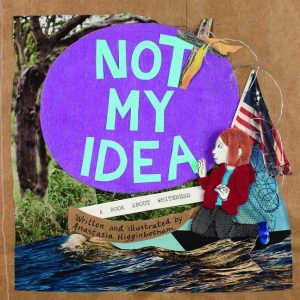 Visit our Facebook or Instagram on Tuesday, Jan. 19th for a recorded video storytime read by Children's Services Supervisor, Ellen Sulzycki, that you can share with your family at your convenience. She will be reading Not My Idea: A Book About Whiteness by Anastasia Higginbotham, a picture book about racism and racial justice, inviting white children and parents to become curious about racism, accept that it's real, and cultivate justice.
Resources
We also have additional reading suggestions for all ages:
And here is a guide to help get these very important conversations started:
The American Library Association also has issued a proclamation about the National Day of Racial Healing, which you can read here.
Virtual Events
You can see virtual events happening all around the country at this link, including a national livestream event at 3 p.m. ET.
ongoing efforts
The Springfield City Library is dedicated to continuing its work in these efforts and has ongoing community programming to reflect this.
Molly Fogarty, Library Director, notes that, "The National Day of Racial Healing is one important day, but the Springfield City Library is committed through its programming for all ages, including library collections and programs emphasizing economic and civic engagement, to support the critical work needed for racial healing in our community." The Director and Board of Library Commissioners previously made a statement affirming the importance of Black Lives, which can also be seen on the library's website.