September is Library Card Sign-Up Month!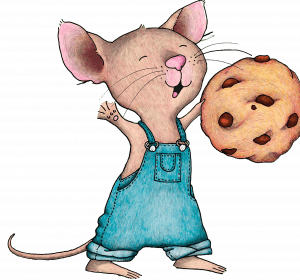 What happens when you give a kid a library card? The same thing as when you give a mouse a cookie; there's bound to be a grand adventure!
Stop by the library and have your photo taken with Mouse, and find out how you can get your very own library card. There will even be a sweet surprise in store for you! For kids 2-10.
The Mouse is visiting several of our locations:
Tuesday, September 21, 10:30 – Central Library
Tuesday, September 21, 3:30 – Forest Park Branch
Wednesday, September 22, 10:30 – Brightwood Branch
Wednesday, September 22, 1:00 – Mason Square Branch
Wednesday, September 22, 3:30 – East Forest Park Branch
Thursday, September 23, 10:30 – Sixteen Acres Branch
Thursday, September 23, 1:00 – Indian Orchard Branch
Thursday, September 23, 3:30 – East Springfield Branch