The Mason Square Branch Seed Library features a great variety of FREE 100% organic, non-GMO seeds for vegetables, greens, herbs, and flowers, made possible through a grant from Vermont-based seed company, High Mowing Organic Seeds. With multiple varieties, there's something for everyone!
Because there is a limited supply of seeds, we ask that patrons request no more than 5 seed envelopes per library visit. Please call the Mason Square Branch Library to reserve your FREE seeds for pickup!
We also have a variety of gardening books, covering urban gardening, vegetable gardens, container gardens, flower gardens, and more – ask library staff to help you find the perfect book!
2022 Seeds Available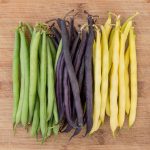 Beans & Peas:
Gold Rush Bush Bean
Mardi Gras Blend Bean
Maxibel Haricot Vert Bush Bean
Midori Giant Soybean
Provider Bush Bean
Quincy Pinto Bean
Rattlesnake Pole Bean
Roma II Bush Bean
Broccoli & Cauliflower:
Belstar Broccoli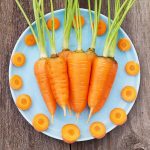 Beets, Carrots, Parsnips, Radishes, & Turnips:
Bull's Blood Beet
Early Wonder Tall Top Beet
Guardsmark Chioggia Beet
Cosmic Purple Carrot
Dolciva Carrot
Napoli Carrot
Red Cored Chantenay Carrot
Yaya Carrot
Yellowstone Carrot
Halblange Parsnips
Watermelon Radish
Purple Top White Globe Turnip
Artichokes, Celery, Cucumbers, & Okra:
Tavor Artichoke
Green Finger Cucumber
Clemson Spineless 80 Okra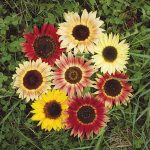 Flowers:
Pacific Beauty Calendula
Sensation Blend Cosmos
Galilee Blend Larkspur
Dark Orange Marigold
Evening Colors Sunflower
Goldy Double Sunflower
Yellow Zinnia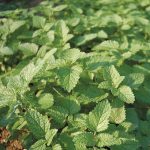 Herbs:
Catnip
Lemon Balm
Rutgers Obsession DMR Basil
Caribe Cilantro
Common Sage
Summer Savory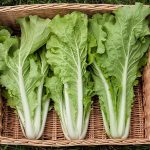 Lettuces & Leafy Greens:
Mizuna Asian greens
Tokyo Bekana
Shanghai Green Bok Choy
Farao Cabbage
Fordhook Giant Chard
Orange Chard
Ruby Red Chard
Lacinato Dinosaur Kale
Red Russian Kale
Black Seeded Simpson Lettuce
Green Towers Romaine Lettuce
Gourmet Blend Lettuce
High Mowing DMR blend lettuce
Lolla Rossa Lettuce
Optima Butterhead Lettuce
Yankee Hardy Blend Lettuce
High Mowing Blend Mesclun
Hotshot Spicy Blend Mustard Greens
Wasabina Mustard Greens
Red Planet Salad Blend
Renegade Spinach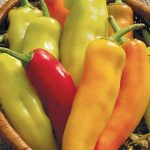 Peppers:
California Wonder Sweet Pepper (sweet)
Hungarian Hot Wax Pepper (hot)
Shishito Pepper (mild)
Pumpkins, Squashes, & Eggplant:
Howden Pumpkin
Burgess Buttercup Squash
Brulee Butternut Squash
Honeynut Butternut Squash
Waltham Butternut Squash
Black Beauty Eggplant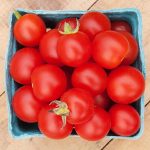 Tomatoes:
Peacevine Cherry Tomato
Roma VF Paste Tomato
Starlight Grape Tomato