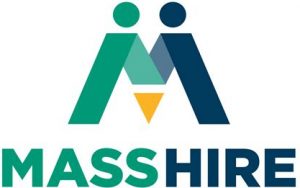 MassHire Springfield Career Center
413-858-2800
admin@masshirespringfield.org
Youthworks
413-858-2818
pgedeon@masshirespringfield.org
MassHire Springfield assists youth and adults in finding jobs and building their skill sets to meet the needs of local businesses. Jobseekers, advance your job search and career through job listings and through workshops and career training options. Specialized services for veterans, people with disabilities, and migrant and seasonal farm workers. Business owners, MassHire serves as your workforce partner to help you with recruitment, hiring, and retention.
Ayuda a jóvenes y adultos a encontrar trabajo y desarrollar sus habilidades para satisfacer las necesidades de las empresas locales. Solicitantes de empleo, avance su búsqueda de empleo y carrera a través de listados de trabajo y a través de talleres y opciones de capacitación profesional. Propietarios de negocios, MassHire trabaja como su socio laboral para ayudarlo con el reclutamiento, la contratación y la retención.
Just getting started?
The Springfield City Library regularly offers classes on Computer Basics and specifically for Job Seekers –  visit our adult programs page for more information and to register for upcoming classes.
Our Book A Librarian service is available for one-on-one assistance with basic computing, job searching, resume writing, or just figuring out how to use different features on your smart phone. To schedule an appointment, call or visit the Springfield City Library location most convenient to you for half-hour tutoring sessions.
Explore the Basics: from setting up an email account to writing your resume and submitting it online
ERC (EMPLOYMENT RESOURCE COLLECTION)
The Employment Resource Collection (ERC) is a collection of books, catalogs, and brochures selected to help job seekers find work, professional training, and/or further their education. Subjects covered in the ERC include test preparation for schooling and trades; resume writing, job interview skills, career guidance, college and scholarship information, and other related topics. The largest ERC is housed at the Central Library in Rice Hall with over 750 job seeker books and resources, though the Brightwood, Forest Park, and Indian Orchard branches also have impressive selections of job seeker books in their ERCs too. Most ERC materials are available for loan, though some are intended for in-house use only.
Job seeker books and DVDs are available at all library locations including those that do not have specially designated ERCs. Please see your branch librarian for help finding these or any other library items.
Helpful Dewey Decimal call numbers:
Careers: 331.7-331.7020973
Test preparation: 378.1662 – 378.1664
College (selecting and paying for): 378.3 – 378.7309
Resumes: 650.14
Cover letters: 650.142
Spanish: 860s
---
Need help with technology or using the library's electronic resources? We can help you by phone, e-mail, in person or through our Book A Librarian service – available for one-on-one assistance with basic computing.