Calling all teens in the Brightwood neighborhoods! Do you like free food and stuff to do?
Brightwood Branch, 359 Plainfield Street – Springfield MA 01107
Meets every Tuesday and Thursday | 3:00 – 5:00 | Ages 13 – 18
We at Springfield City Libraries asked teens in the community what we could do to address teens feeling bored, aimless, and disconnected from their community. What we came up with is called UNITE Teens!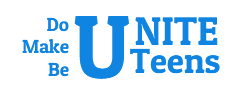 Starting in November, every Tuesday and Thursday at the Brightwood Library branch, the community room will be closed off from 3:00pm-5:00pm and made into YOUR space–no parents, no younger kids, just teens! Tuesdays will have a fun activity–a craft, a makeable or DIY project, a creative activity, or games–and every Thursday will have speakers from the community who'll talk to you about paths you can take, how to get there, and projects they want YOUR help on!
Some of these speakers include:
Carlos McBride of local radio station WNEPR, who will talk about podcasting
Several speakers from ARISE Springfield who'll tell you about ways you can get active in making your community a better place
Make-It Springfield, the local makerspace
Local politicians and business leaders who can tell you how to follow in their footsteps
College students and professors to share projects they're working on and tell you how you can make the path to college more attainable
Creative professionals to teach you new outlets for self-expression
…and more!
And, of course, there will be pizza and snacks every day!
You can just show up, but you should definitely sign up here (it helps us order the right amount of food)!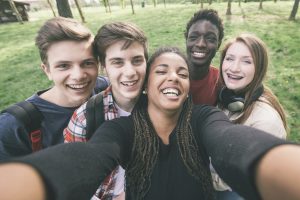 UNITE Teens…it's where you can Make Do Be U!
This project is made possible in part by the Institute of Museum and Library Services, grant # RE-95-17-0068-17, in the Laura Bush 21st Century Librarian Program.