Forest Park Branch
First Tuesday of the Month – June 7, July 5, August 2
4-4:45 pm | Ages 14-19
Calling all detectives! Do you love solving a mystery? Join us at the Forest Park Library once a month to hash out all the clues!
Upcoming Selections: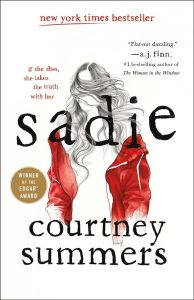 June 7
Sadie
by Courtney Summers – (2018) YA fiction
Sadie's been raising her sister Mattie in an isolated Colorado town, trying her best to provide a normal life and keep their heads above water. When Mattie is found dead, and the police investigation is botched, Sadie is determined to bring her sister's killer to justice.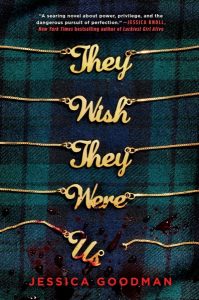 July 5
They Wish They Were Us
by Jessica Goodman – (2020) YA fiction
At an exclusive prep school on Long Island, Jill Newman looks forward to her senior year as a member of the school's most elite clique, the Players, until new evidence surfaces about the murder of her close friend Shaila.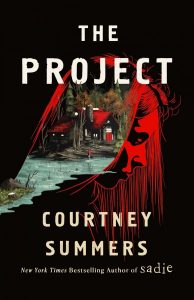 August 2
The Project
by Courtney Summers – (2021) YA fiction
Lo Denham, wants to expose the Unity Project as a cult and reconnect with her indoctrinated sister, but as she immerses herself in the group with no signs of Bea, Lo begins to question everything she thought was true.
After their parents died, Bea Denham joined The Unity Project, leaving Lo in the care of their great aunt. Thanks to its extensive charitable work and community outreach, The Unity Project has won the hearts and minds of most in the Upstate New York region, but Lo knows there's more to the group than meets the eye. She has spent the last six years of her life trying– and failing– to prove it. When a man shows up at the magazine Lo works for claiming The Unity Project killed his son, Lo's investigation puts her in the direct path of its leader, Lev Warren. Delving into The Project and the lives of its members upends everything she thought she knew about her sister, herself, cults, and the world around her.