Need a tutorial on using a keyboard and mouse?
Getting Started on a Computer
---
Computers For Today – August
All of these workshops will be held at the Central Library, Computer Lab.
Computers are changing and so are our uses of them. Take this 3-part, introductory series to strengthen your computer skills and gain confidence with using the Internet, organizing your files, editing documents, and more.

Sign-up for all three and get the most out of what this program has to offer. Free coffee and tea compliments of the Friends of the Library.
Thursday mornings, 10:30-12 noon
August 15 – Part 1 – Using the Internet, and text editing
August 22 – Part 2 – Search engines, and file management
August 29 – Part 3 – Continue working on file management, explore the Invisible Web, and more
Registration Opens July 19
---
To Register: Use the sign-up links above, or register at any Springfield City Library branch. To speak speak with a reference librarian,  call 413-263-6828 ext. 213, or e-mail askalibrarian@springfieldlibrary.org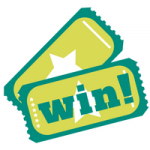 Attendance Raffle: Earn a chance to win a $15 gift card for a local retailer for each Hi!Tech workshop you attend. The more Hi!Tech workshops you attend, the greater your chances are to win. Join us, learn, and win!
Questions: If you have any questions, suggestions, or comments about Hi!Tech, please contact Matthew at 413-263-6828 ext. 221 or email him at mjaquith@springfieldlibrary.org
More Computer Resources
Computer Tools & Tutorials – Free resources to help you learn and expand your technology skills.