Welcome to Springfield Reviews, a collection of book and DVD recommendations available through the Springfield City Library. Here you'll find reviews on books and DVDs for all ages written by library staff and community members alike.
November 2020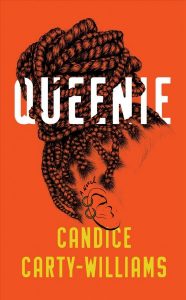 Queenie by Candice Carty-Williams
For fans of White Teeth by Zadie Smith and Girl, Woman, Other by Bernardine Evaristo. Queenie is a look into the experiences of black, female Britons in a world that is hostile to black women. The protagonist is a young woman named Queenie who is suffering in the wake of a bad break up and toxic family history. Queenie isn't the easiest character to like at times and can be dramatic and selfish, but it's also part of her charm and personal growth. It's the story of her journey navigating a world that is less than welcoming that puts the reader on Queenie's team. Queenie displays the blossoming and struggles of a woman who just wants to love and be loved, but doesn't know how to.
Review By Alex, Forest Park Branch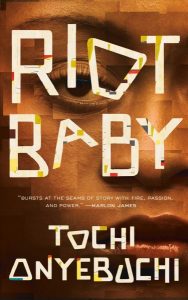 Riot Baby by Tochi Onyebuchi
Kev is born during the 1992 Los Angeles riots, then grows up in Harlem and gets caught up in the brutal American prison system. Meanwhile, his sister Ella is learning how to control her powers of time travel, mind reading, and telekinesis so she won't accidentally injure their mother, who's already been through multiple traumas. When Kev is released from prison, he quickly realizes the community where he is being paroled isn't what it seems. A quick and intense read, this novella will appeal to fans of N. K. Jemisin and Octavia Butler.
Review by Kat, East Forest Park Branch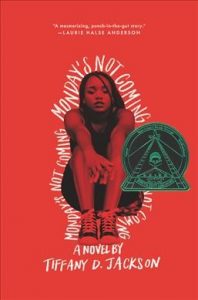 Monday's Not Coming by Tiffany D. Jackson
Content warning: abuse, domestic violence, mental illness, racism, homophobia
Two young Black girls growing up in DC. When Monday goes missing, her best friend Claudia seems to be the only one to notice. A powerful story of friendship and resilience that will leave the reader with a lot to process. This book is an emotional roller coaster with mystery elements that juxtaposes tragic and suspenseful scenes against lighthearted and joyful memories. The author keeps you on your toes with a complex timeline that is not entirely clear until the very end, and may leave some readers confused.
Review by Ellen, Central Library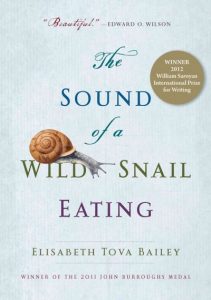 The Sound of a Wild Snail Eating, by Elisabeth Bailey
This is a story about a woman burdened with an autoimmune disorder who spends her entire days, weeks, months, caring for a wild snail! She found it inside a violet that a friend had brought her as a gift. She provided its food (flower petals, mushrooms, etc.), water, and a safe place for its own adventures. She read and studied about snails, so she could be the best snail-as-a-pet person! Near the story's end, the snail laid many eggs, and ended up with 180 baby snails! The woman moved the baby snails to a new aquarium so she could care for all of them. She is fascinated by them! I loved the drawings of the baby snails walking around the bottom of several pages, and I liked how the process of taking care of her snails helped the woman heal.
Review by Lynn, from the Afterthoughts Book Discussions Group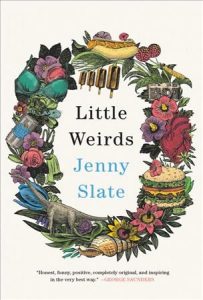 Little Weirds By Jenny Slate
Little Weirds is the book for a rainy day. Cozy, wrapped up in a blanket, mug of tea in hand, settled on a couch with a cat nearby or maybe a sleepy dog. Little Weirds leads you into Jenny Slate's hilarious stream of consciousness and back in time into history. It's delightful and curious and causes laughter at a moment's notice. It's sad and realistic and could make you cry a little if you're sensitive (I am. I cried). Little Weirds is the book you need for any time at all, not only on rainy days, that reminds you that the tiniest bits of life are lovely and so sweet. If you read it on a rainy day, all in one sitting, I can attest that you will be devastated that it is over and will want to begin again
Review by Grace, Branch Manager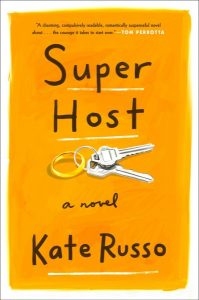 Super Host by Kate Russo
This debut novel by the daughter of one of my favorite authors, Richard Russo, was a delightful read. A once famous artist living in London has lost his wife to another man, his daughter is on her own at art school, and his income has been dwindling. Rather than downsize his living arrangements, he moves into the art studio in the backyard and lets out his spacious and stylish home on an Air B&B site. This has been so successful he earns the designation of "super host", which allows him to get vacationers paying top dollar for his house.
Bennett Driscoll's involvement with the "tenants" is the meat of the book. Three different women spend time there and we read about their personal dramas. Meanwhile, we see how the 55-year old protagonist navigates a new romance, discovers a new muse and forges a relationship with his adult daughter, Mia.
Kate Russo's writing is crisp and she develops the background stories of all of the characters well. Bennett seems at times to be floundering, but he does grow as he becomes more involved with the world around him, slowly awakening from a depressed state. It was compelling and I did want to see how things played out for everyone. An easy summertime read that gives you the feel for the streets of London.
Review by Linda, East Forest Park Branch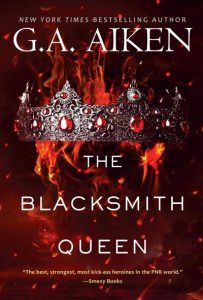 The Blacksmith Queen, by G. A. Aiken
This paranormal, action/fantasy story is a great summertime read. There is something for everybody here: dragons, centaurs, evil kings and queens, sibling rivalries, demon wolves, strong heroines, and a little romance. The story is action-packed, and fast-pace book.
Review by Patricia, from the Adult Summer Reading Club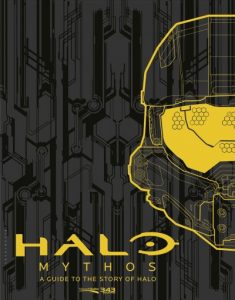 Halo Mythos : A guide to the story of Halo
Who would have thought a video game would have such a rich mythology created around it? Halo, a first person shooter developed for the XBox, seems simple enough; shoot and kill. Although there is so much more to it. This beautifully illustrated book weaves together lore and art to explore the tapestry of a universe that is old and incredibly interesting. From the Precursors, an ancient race of aliens that once protected the galaxy, to the Humans, who in this story are hundreds of thousands of years old and go through two societal evolutions, the story unfolds. If you are a fan of Science Fiction, video games, and epic storytelling I highly recommend this book.
Reviewed by David, Branch Manager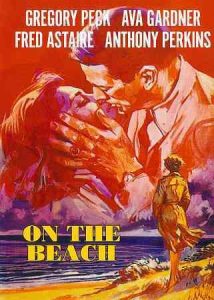 On the Beach (1959 DVD)
Based on Neville Shute's best selling novel by the same name, On the Beach has become an enduring classic, despite the mixed reception it received initially. Filmed in black-and-white the visuals are grave, adding a poetic sense of doom, while Ernest Gold's masterful film score luxuriously highlights both the story's drama and its lighter moments too.
An all-star cast shines throughout this unforgettable drama about the folly and false security of nuclear armaments. Gregory Peck, Anthony Perkins, and Ava Gardner look at home in characters we quickly recognize, though Fred Astaire may surprise as his pessimistic persona is not typical of the light, musical-fare for which he is better known.
The northern hemisphere has gone silent in the aftermath of nuclear war. Australia, in horror and disbelief, reels back to consider its fate. The Royal Navy sends a lone submarine to explore a distress SOS from the U.S. while the island nation wonders if it'll be spared catastrophe, or if the north's radiation will travel south and, eventually, end the last of humanity.
Reviewed by Matthew, Central Library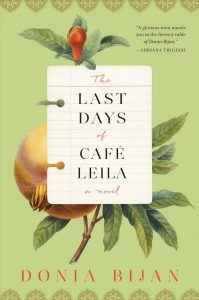 The Last Days of Cafe Leila by Donia Bijan
A heartfelt story filled with descriptions of love and food and grief. By the end of the novel I felt very connected to the characters and the story of their lives and how they intertwined.
Review by Chelsea, Central Library
The Two Family House, by Lynda Cohen Loigman
This is an unusual tale of two women who made a fateful decision the night their babies were born. Not only would this decision affect their relationship for years to come, but it would affect the lives of their husbands and their children too. I could not put this book down, there is so much pathos in it! In the end, the human spirit triumphs, and the young women of the next generation shine through.
Review by Sandy from the Adult Summer Reading Club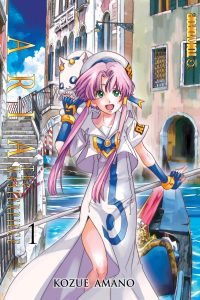 Aria: The Masterpiece Volume 1 by Amano Kozue
Aria: The Masterpiece Volume 1 is a Japanese sci-fi graphic novel written and illustrated by Kozue Amano, begins the journey of a young girl named Akari Mizunashi in her quest to become an undine—or a female gondolier who acts as an elite tour guide for people—on the water planet known as Aqua, a planet inspired very heavily by Venice. Akari is one of those main characters who is very sweet and sees the best in everything and everyone while also being a bit ditzy and not understanding what's going on. I enjoyed seeing her develop as an undine trainee and move up the levels, although it was a bit annoying that she seemed to act like a child much of the time. One other complaint is that her journey is the only plot point in this first volume and there isn't much else happening.
Review by Emily, Brightwood Branch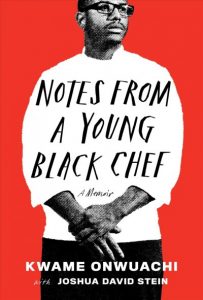 Notes from a Young Black Chef: A Memoir, by Kwame Onwuachi
Though Kwame Onwuachi is young, he has already lived several lives. He lived his early childhood in the Bronx with his mother, he spent his teen years in Nigeria with his father. He sold candy on the subway to finance his first start-up restaurant, and was on the reality tv show, Top Chef. The one constant in his life was food, I listened to this as an audiobook, read by Onwuachi. Listening to him read his life story, I was struck by how he managed to be both humble and filled with justifiable pride. Containing humor and genuine self-reflection on the interesting and sometimes unlikely events in his life, I would recommend this book to people who like memoirs, people who like food, and people who revel in seeing strong Black men prevail through all odds.
Review by Jinnie, Central Library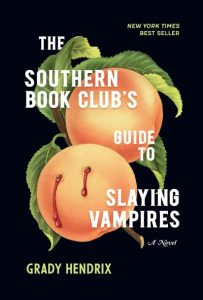 The Southern Book Club's Guide to Slaying Vampires by Grady Hendrix
Move Stephen King from Maine to South Carolina, add a group of five housewives and one unflappable domestic worker, mix in a vampire and season with essence of Steel Magnolias topped with a little of The Feminine Mystique, and you'll have a thrillingly good time with this horror novel that's also a tribute to American life in the 1990s and a celebration of mothers everywhere.
Review by Kat, East Forest Park Branch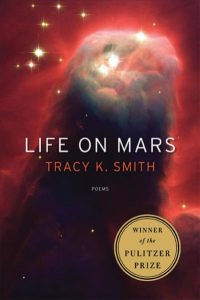 Life on Mars by Tracy K. Smith
Love, violence, the afterlife, and David Bowie references all converge in this beautiful, celebratory and mournful collection of poems. It's the third collection by the Pulitzer prize-winning writer, who also served as Poet Laureate of the United States. The audiobook (available on Hoopla) is narrated by Smith herself in a gentle yet strong and compelling voice.
Review by Kat, East Forest Park Branch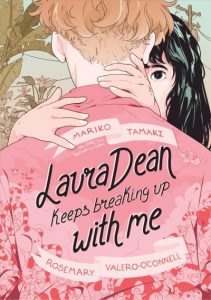 Laura Dean Keeps Breaking Up With Me by Mariko Tamaki
This is a graphic novel with a heartfelt queer coming of age story that will capture your attention till the end. Seventeen year old high schooler Freddy is in love with her super cool and popular girlfriend Laura Dean. The only problem is that Laura Dean isn't the greatest girlfriend. After Laura dumps her three times, Freddy seeks advice from an advice columnist. Freddy has really supportive friends who are a diverse bunch representing a wide range of gender expressions, sexualities, body shapes, and skin tones. At the recommendation of one of her best friends Doodle, Freddy consults a psychic who advises her that in order to break out of the cycle of her "non-monogamous swing-your-partner wormhole," Freddy needs to do the breaking up herself. Laura pulls Freddy back into a relationship with her and Freddy has to figure out what she wants out of a romantic relationship while also navigating her relationships with her friends of her close friendship circle. The illustrations by Rosemary Valero-O'Connell are beautifully shaded gray and pink with the characters drawn out realistically and in a way that pulls you into the story.
Reviewed by Mayra, Brightwood Branch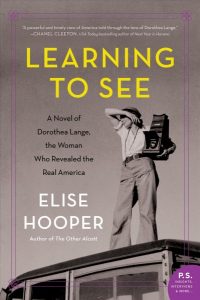 Learning to See : A Novel of Dorothea Lange, the Woman Who Revealed the Real America by Elise Hooper
This book reminded me of one I read a few years ago called Lillian & Dash by Sam Toperoff. Both are intriguing works of biographical fiction that make you want to read more about the real people and their times.
Most people have seen Dorothea Lange's 1936 photo entitled Migrant Mother which she took while on assignment for President Roosevelt's Resettlement Administration. Lange herself had survived polio as a child and became a successful portrait photographer in San Francisco in the 1920s, but a couple of years after the stock market crash of 1929, she began photographing migrants and their families arriving from the Midwest for California's State Emergency Relief Administration. Later, in the 1940s, she would photograph the Japanese relocation camps at Tanforan and Manzanar for the U.S. government's War Relocation Authority, but these pictures would be impounded and not exhibited until after her death in 1965.
Like her close friend Imogen Cunningham, Lange found it hard at times to balance work and motherhood and her difficult decision to place her two sons in foster care during the depression when finances were low would have long term repercussions.
Review by Karen, Substitute Librarian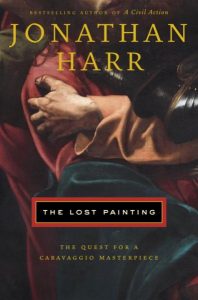 The Lost Painting, by Jonathan Harr
The Lost Painting is a nonfiction account of the discovery of a Caravaggio painting The Taking Of Christ. It begins with two graduate students, Francesca Cappelletti and Laura Testa, researching Caravaggio for a study being conducted by one of their professors. The search takes the reader to England, Scotland, Ireland, and of course, Italy. This book is part mystery, part research, and part jigsaw puzzle! The reader meets art historians, art restorers, and Jesuit priests. All play a part in the final answer. I learned a lot about restoration and the competition among the art historians, as well as how these paintings were bought and sold. It's a good read, and recommended!
Review by Jane, from the ABC Book Group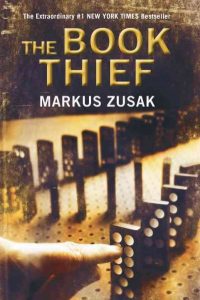 The Book Thief, by Marcus Zusak
I bet you never thought that you would read a review of a holocaust novel described as sweet and funny, did you? What can be said about this stunningly wonderful novel? It's tender, moving, and heartbreaking. It's a work of genius for its character creations, and you will absolutely fall in love with them. All the hype about this book is true!
Review by Gineen, from Write-Up Springfield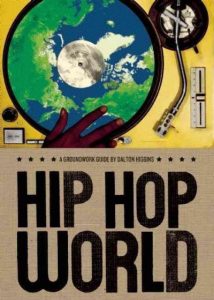 Hip Hop World, by Dalton Higgins
At less than 150 pages, this is a concise review of hip hop music and culture throughout the world, and throughout its history. There's an emphasis on U.S. hip hop, but the global scene is considered too with insights into hip hop from around the world most notably in France, South Africa, Jamaica, Japan, China, India, and Cuba.
Hip Hop World misses the most contemporary hip hop happenings as it is a little over 10 years old; despite this, its wide scope gives most any readers something new to consider. Explanations of key hip hop words, and brief interviews with leading personalities make it an excellent choice for those new to the genre. As a phenomena, hip hop is more than music, and its relation to fashion, video, lyrics, and culture, are all part of the book's coverage.
As part of the Groundwork Series, Hip Hop World is intended for high school readers, but adults can enjoy its brevity and focused discussion too making it an excellent choice for parents, music lovers, and any adult looking to better understand the influence of rap and hip hop on youth or art.
Review by Matthew, Central Library