The Mason Square Branch Seed Library features a great variety of FREE 100% organic, non-GMO seeds for vegetables, greens, herbs, and flowers, made possible through a grant from Vermont-based seed company, High Mowing Organic Seeds. With multiple varieties, there's something for everyone!
Because there is a limited supply of seeds, we ask that patrons request no more than 5 seed envelopes per library visit. Please call the Mason Square Branch Library to reserve your FREE seeds for pickup!
The library works with the Northeast Organic Farming Association and the Mason Square Community Garden Group to provide Springfield residents with hands-on gardening workshops led by experienced gardeners. Interested in learning more about gardening? Be sure to check out our virtual gardening workshops, a series on basic gardening practices designed to help novice and experienced gardeners alike.
We also have a variety of gardening books, covering urban gardening, vegetable gardens, container gardens, flower gardens, and more – ask library staff to help you find the perfect book!
2021 Seeds Available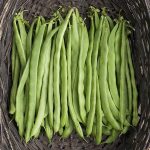 Beans & Peas:
1. Antigua bush bean
2. Gold Rush bush bean
3. Kentucky Wonder pole bean
4. Laxton's progress shell pea
5. Midori Giant soybean
6. Provider bush bean
Broccoli & Cauliflower:
7. Belstar Broccoli
8. DeCicco Broccoli
9. Goodman Cauliflower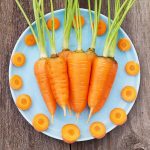 Carrots, Radishes & Beets:
10. Napoli Carrot
11. Red Cored Cantenay Carrot
12. Cherry Belle Radish
13. Cylindria Beet
14. Detroit Dark Red Beet
Cucumbers:
15. Green Finger Cucumbers
16. Marketmmore 76 Cucumbers
17. Suyo Long Cucumbers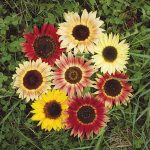 Flowers:
18. Double Click Cosmos
19. Evening Colors Sunflower
20. Giant Coral Zinnia
21. Lemon Queen Sunflower
22. Mammoth Sunflower
23. Pacific Beauty Calendula
24. Planéte Rouge du Jura Poppy
25. Polka Dot mix Bachelor Buttons
26. Resina Calendula
27. Sensation Blend Cosmos
28. Velvet Queen Sunflower
29. Yellow Zinnia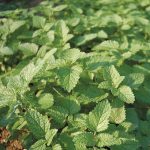 Herbs:
30. Catnip
31. Genovese Basil
32. Giant Parsley
33. Lemon Balm
34. Lemon Basil
35. Rosie Basil
36. Sacred Basil
37. Summer Savory
38. Sweet Thai Basil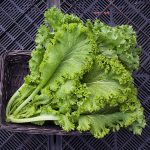 Lettuces, Greens & Celery:
39. Astro Arugula
40. Black Seeded Simpson Lettuce
41. Capture F1 Cabbage
42. Emiko Cabbage
43. Georgia Collards
44. Gourmet blend Lettuce
45. Green Wave Mustard Greens
46. Green Towers Romaine Lettuce
47. Lolla Rossa Lettuce
48. Parris Island Romaine Lettuce
49. Red Giant Mustard Greens
50. Red Salad Bowl
51. Tango Celery
52. Vates Kale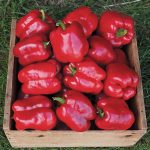 Peppers:
53. Corno di Toro (sweet)
54. Early Jalepeño (hot)
55. Hungarian Hot Pepper (hot)
56. King of the North Sweet pepper (sweet)
57. Shishito Pepper (mild)
Pumpkins & Squashes:
58. Baby Pam Pie Pumpkin
59. Cinderella Pumpkin
60. Jack-be-Little Pumpkin
61. New England Pie Pumpkin
62. Triple Threat Pumpkin
63. Delicata Winter Squash
64. Ronde de Nice Zucchini
65. Success PM Straight Neck Summer Squash
66. Waltham Butternut Winter Squash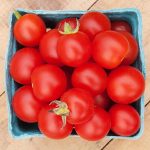 Tomatoes:
67. Bing Cherry Tomato
68. Cherokee Purple Tomato
69. Matt's Wild Cherry Tomato
70. Peacevine Cherry Tomato
71. Red Pear Cherry Tomato
72. San Marzano Paste Tomato
73. Supernova Grape Tomato
74. Super Sweet Hybrid 100 Tomato