Need a tutorial on using a keyboard and mouse?
Getting Started on a Computer
---
Success with computers – january 2020
Computers are changing and so are our uses of them. Take this 3-part, introductory series to strengthen your computer skills and gain confidence with using the Internet, organizing your files, editing documents, and more.

Sign-up for all three and get the most out of what this program has to offer. Free coffee and tea compliments of the Friends of the Library.
Library Express at Pine Point
Thursdays 12 noon- 1:30 pm

January 16 – Part 1 – reviews standard Windows features, introduces the web, and editing documents
January 23 – Part 2 – continues with the web, introduces file management, and more
January 30 – Part 3 – continutes with file management, explores search engines, and introduces the Invisible Web
---
To Register: Use the sign-up links above, or register at any Springfield City Library branch. To speak speak with a reference librarian,  call 413-263-6828 ext. 213, or e-mail askalibrarian@springfieldlibrary.org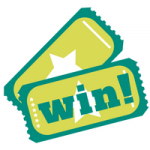 Attendance Raffle: Earn a chance to win a $15 gift card for a local retailer for each Hi!Tech workshop you attend. The more Hi!Tech workshops you attend, the greater your chances are to win. Join us, learn, and win!
Questions: If you have any questions, suggestions, or comments about Hi!Tech, please contact Matthew at 413-263-6828 ext. 221 or email him at mjaquith@springfieldlibrary.org
More Computer Resources
Computer Tools & Tutorials – Free resources to help you learn and expand your technology skills.