Central Library, Children's Program Room
Every Wednesday, from February 6 through March 27 | 5:30 – 6:30 PM | Ages 8-12
Each week, we'll explore a different activity. There will be computer gaming with Minecraft and Roblox, coding fun with OzoBot robots and escape rooms, and engineering activities including Snap Circuits!
---
Week One: February 6
Work together to solve problems in the Escape the Room challenge. Then create your own computational language!
Week Two: February 13
What is coding, and how does computer code function in gaming? Learn to use code in Minecraft Adventurer.
Week Three: February 20
Learn how to design your own games with Scratch! Holyoke Codes will teach us how to code a game controller, make animations, keep track of score, add extra powerups, and more.
Week Four: February 27
Learn about electronics, circuits, and their role in computer technology. Then use the Snap Circuits kit to assemble your own circuits!
Week Five: March 6
What is engineering? Use Keva Tiles and Legos to build a bridge. Who will make the strongest bridge?
Week Six: March 13
Join Holyoke Codes to play and experiment with robotics! We'll learn programming using the Ozobot Bit robot, and build our own robots with EV3 Mindstorm robotics kits.
Week Eight: March 27
Design your own project for the 3D printer with Tinkercad software. We will print what you make!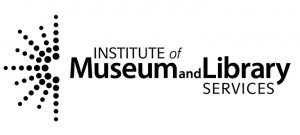 Tech Discovery is brought to you with federal funds provided by the Institute of Museum and Library Services and administered by the Massachusetts Board of Library Commissioners.