Central Library
July 1 – August 29, 2019 | During Open Hours | All Ages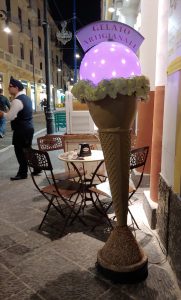 Diane Savioli-Chase captures whimsical depiction of ice cream in this colorful display of ice cream signs and advertisements. With photographs from around the world, the viewer sees advertising at its creative best with delightful installments that double as public art.
Come-in, cool off, and enjoy the eye candy! All ages.