Central Library Book Selections
Explore great books, join in on a lively discussion, and meet others who enjoy reading too. New members are always welcome!
The group meets at noon on the second Tuesday of every month. Library copies of the book are available for curbside pickup.
For further information or to receive an invitation to the monthly online Zoom meeting, please contact Lisa Lipshires at llipshires@springfieldlibrary.org.
Reading Selections For 2021

January 12 – Online Meeting Via Zoom – Eleanor Oliphant is Completely Fine by Gail Honeyman (2017) fiction.
A socially awkward, routine-oriented loner teams up with a bumbling IT guy from her office to assist an elderly accident victim, forging a friendship that saves all three from lives of isolation and secret unhappiness.

February 9 – Online Meeting Via Zoom – Plainsong by Kent Haruf (1999) fiction.
In the small town of Holt, Colorado, several intertwined lives undergo radical change. A high school teacher is confronted with raising his two boys alone after their mother abandons them, while his sons try to cope with the violent behavior of a school bully. Out in the country, two gruff, unpolished cattle farmers, bachelors for decades, must relearn the art of conversation when a pregnant teen enters their lives.
March 9 – Online Meeting Via Zoom – Just Mercy: A Story of Justice and Redemption by Bryan Stevenson (2014) nonfiction.
An unforgettable account of an idealistic, gifted young lawyer's coming of age, a moving window into the lives of those he has defended, and an inspiring argument for compassion in the pursuit of true justice.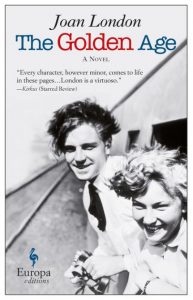 April 13 – Online Meeting Via Zoom – The Golden Age by Joan London (2014) fiction.
Escaping the perils of World War II Hungary for Australia, Frank is diagnosed with polio and sent to a children's hospital where he falls in love with a fellow patient while their families struggle to adjust to life in a new culture.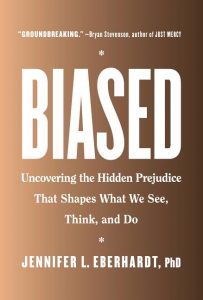 May 11 – Online Meeting Via Zoom – Biased: Uncovering the Hidden Prejudice that Shapes What We See, Think, and Do by Jennifer Eberhardt (2019) nonfiction.
You don't have to be racist to be biased. Unconscious bias can be at work without our realizing it, even when we genuinely wish to treat all people equally. The good news is that we are not hopelessly doomed by our innate prejudices.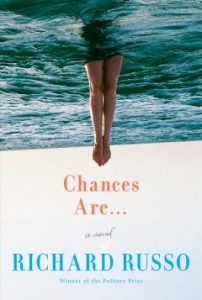 June 8 – Online Meeting Via Zoom – Chances Are… by Richard Russo (2019) fiction.
Three sixty-six-year old men convene on Martha's Vineyard, friends ever since meeting in college circa the sixties. Each man holds his own secrets, in addition to the monumental mystery that none of them has ever stopped puzzling over since a Memorial Day weekend in 1971.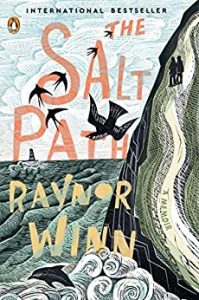 July 13 – Online Meeting Via Zoom – The Salt Path by Raynor Winn (2018) nonfiction.
Just days after Raynor Winn learns that Moth, her husband of thirty-two years, is terminally ill, their house and farm are taken away, along with their livelihood. With nothing left and little time, they make the brave and impulsive decision to walk the 630 miles of England's sea-swept South West Coast Path.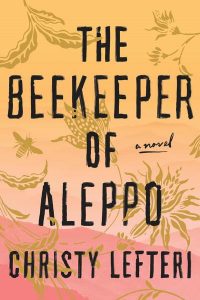 August 10 – Online Meeting Via Zoom – The Beekeeper of Aleppo by Christy Lefteri (2019) fiction.
Nuri is a beekeeper; his wife, Afra, an artist. They live a simple life, rich in family and friends, in the beautiful Syrian city of Aleppo–until the unthinkable happens. When all they care for is destroyed by war, they are forced to escape.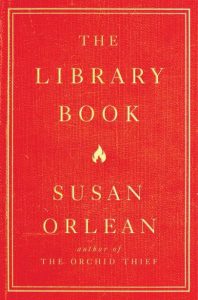 September 14 – Online Meeting Via Zoom – The Library Book by Susan Orlean (2018) nonfiction.
Chronicles the Los Angeles Public Library fire and its aftermath to showcase the larger, crucial role that libraries play in our lives; delves into the evolution of libraries across the country and around the world, from their humble beginnings as a metropolitan charitable initiative to their current status as a cornerstone of national identity.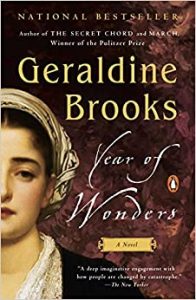 October 12 – Online Meeting Via Zoom – Year of Wonders: A Novel of the Plague by Geraldine Brooks (2001) fiction.
Based on the true story of the English village of Eyam, Year of Wonders chronicles the year 1665-1666, in which the community was infected by the bubonic plague and a fictional housemaid named Anna Frith emerges as an unlikely heroine and healer.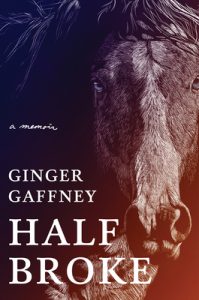 November 9 – Online Meeting Via Zoom – Half Broke: A Memoir by Ginger Gaffney (2020) nonfiction.
A top-ranked horse trainer's life-affirming memoir that offers profound insight into the fascinating ways both horses and humans seek relationships to survive.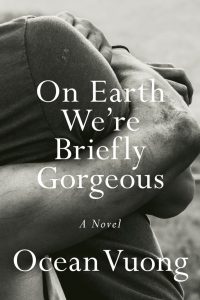 December 14 – Online Meeting Via Zoom – On Earth We're Briefly Gorgeous by Ocean Vuong (2019) fiction.
A letter from a son to a mother who cannot read. Written when the speaker, Little Dog, is in his late twenties, the letter unearths a family's history that began before he was born—a history whose epicenter is rooted in Vietnam—and serves as a doorway into parts of his life his mother has never known.
Reading Selections For 2020
Reading Selections For 2019