Adult Basic Education Directory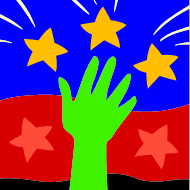 A directory of educational resources for adults and out-of-school youth, for Basic Literacy, English as a Second Language, HiSET preparation and testing, Transition to College, Workplace Education and Family Literacy.
2014/15 ABE Directory
SPRINGFIELD ADULT BASIC EDUCATION QUICK REFERENCE (printable)
The Springfield Adult Basic Education (ABE) Partnership is made up of Springfield providers of educational services for adult learners and out-of-school youth and others invested in improving and coordinating these services. We have been working together for several years in a strategic planning process partially funded by the Massachusetts Department of Education – Adult & Community Learning Services. The Springfield Adult Basic Education Directory is a product of this working partnership. The Directory was created for service providers to make referrals, for potential learners looking for the right program, and for volunteer tutors looking for opportunities to help.
All partners share the conviction that adult basic education is the foundation for individual, community, and economic development. Adults who can realize their own literacy goals and realize their need to seek additional education, are able to support their children's learning both in school and at home. They will improve their access to better work opportunities and will participate more fully in community and civic life.
This is the sixth edition of the Springfield Adult Basic Education Directory. This publication is a current snapshot of educational services for adults and out-of-school youth. Adult Basic Education includes a wide range of services, such as basic literacy, basic mathematics, high school equivalency test preparation and testing, adult diploma program, English for Speakers of Other Languages (ESOL), job skills and work readiness training, computer literacy, family literacy, and MCAS help for youth who have competed high school credits but have not passed the required MCAS tests. We know that programs change and services grow and shrink due to changes in funding and priorities, so the Directory will continue to be a work in progress.
There are many other community organizations that offer support services for adult learners; however, those organizations are not listed in this publication. An excellent resource for a wide range of critical community services, adult learners need to meet their educational goals, is Massachusetts 211. It is available 24 hours a day, it is multilingual, and it can be found online at
www.mass211help.or
g. If you know of a program that offers ABE services, and it is not included in this publication, then
Directorytemplate12
, at the back of this Directory, complete it, and fax it to the number below. Please feel free to send your comments, suggestions, and corrections, as well. Your feedback will aid in making the Springfield Adult Basic Education Directory a useful tool.
Springfield Adult Basic Education Partnership
Fax: 413-263-6825
Supported in part by grants from the Massachusetts Department of Elementary and Secondary Education, Adult and Community Learning Services
Adult Basic Education Services Directory
Basic Literacy
English for Speakers of Other Languages
Family Literacy
HiSET Preparation
HiSET Testing
MCAS Remediation
Pre-ASE
Transition to College
Alphabetical Listing
For information & referrals for adult learners:
Massachusetts Adult Literacy Hotline
1-800-447-8844